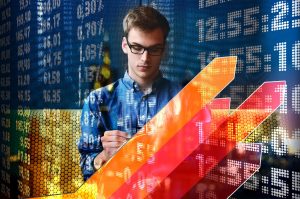 As an entrepreneur, you probably understand that time literally means money. That means to be productive = maximize the number of important goals you accomplish in your business in a given time. In other words, to make the best use of every hour and day you have to earn income. It leads to the next logical question. How to be more productive and accomplish more in less time?
Let's look at the situation strategically. As an entrepreneur you need to be productive on regular basis, not just once a month. Many of our goals are related to habits. Ask yourself, what habits would support your sales goals, your marketing goals, etc?
Example of habits to form to be productive
For example, to be healthy and get fit (or lose weight) we may decide to
walk at least 10,000 steps a day,
do push-ups every morning,
quit smoking,
start drinking water upon waking up,
give up added sugar,
follow a healthy diet.
Similarly, to be productive may include habits like
daily planning,
starting the day early,
avoiding multitasking,
eliminating distractions,
delegating wisely,
having enough sleep,
setting clear goals,
planning the night before.
We are slaves to our habits. Change your habits and your life will change.
~ Robert Kiyosaki
By the way, I include examples with healthy habits here because they are related with productivity. If your is on good level you have more energy for your life, family and business. And you don't loose time (and money) for illness and doctors. Those who are healthy live happier. And according to research of Oxford University, happy workers are 13% more productive. ()
Clinically significant weight loss (of 5% or greater) among overweight or obese employees prevents short-term deterioration in Health-Related Quality Of Life (HRQOL). And there is evidence that employee productivity is increased.
Facing doubts and difficulties of changing habits
Quite often I hear a doubt like "Oh, I don't have much time and already quite tired, can I avoid all this 'habits stuff'?"
There is a wise saying attributed to Thomas Jefferson:
"If you want something you've never had, you must be willing to do something you've never done."
So I hope you decide to change or form a habit (or several) to get more profits in your business.
How long does it take to form a habit
Despite of popular belief it is not that magic number of 21 days.
According to a research published in 2009 (European Journal of Social Psychology), creating a new habit takes 18 to 254 days.
Team of Phillippa Lally from University College London observed a group of 96 people. They concluded that, on average, a person needs around 2 months (66 days) to make a new behavior to become automatic.
How to build habits that will stick
It is impossible to focus on the entire list of goals at once, right? I believe that the most effective way is to apply the approach from agile project management – develop by sprints. It is much easier to develop at intervals of 2 months. This is how much, on average, a person needs to master and consolidate a new habit.
By the way, I don't recommend developing more than three new habits in one sprint – it will be difficult to focus. It is easy to calculate that with the right approach, you will comfortably develop 12-15 good habits a year. And if you're just starting this productivity journey, I recommend to aim for 3 habits a quarter. Yes, give yourself enough time to build 3 important habits that will stick and bring you results.
How to organize habit development sprint
Each sprint should have a goal expressed in numbers.
We all know goals like "Lose weight by summer". Effective definition will be "Lose weight by 10 kilograms in 2 months". So to make better decisions and become an expert in your business you can use a goal like "Read 8 business books – one book every week."
To avoid disruptions, I recommend finding a mentor or someone to report to. Ideally, every day you send this person a letter to report on how you are practicing new habits. And if you did not send this report, then transfer money to the person. For example, $25 as a fine. Trust me, this is very motivating. I have my own mentor, and around ten people report to me on the same principle. It disciplines.
Importance of meaning and interest
For many, life is like a Groundhog Day – the monotonous movement between home-work-home. In our COVID-19 times you can even work from home, and it's often the same never ending rat race. But this is very boring! It is important to fill everything that happens with meaning and energy. This way you have a much better chance of success. For example, you can go to the gym just like that, do routine exercises day in and day out. But you can fill this process with energy and emotions! How to do it?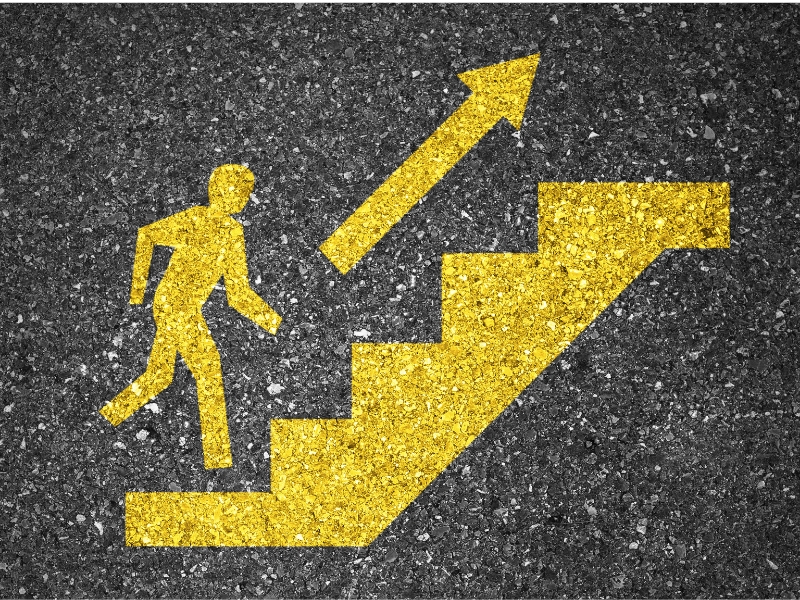 7 steps to make forming habits interesting, fun and effective
Designate a goal. Define desired point B.
This can be a weight loss task ("weigh 5 kilos less by 1st of March") or strength indicators ("pull up 30 times per set").
It can be a marketing goal like "Increase business newsletter email list by 300". For Amazon Merch entrepreneurs it could be "Publish 300 new designs by the end of a quarter".
Create a strategy for achieving your goal.
Define exactly how you will lose weight. How will the physical training take place? What will be your diet? Define it in details of your daily routine.
For an email list goal these questions can be helpful. What lead magnets do you need to create? Where will you put them? How will you show them to your target audience (ads, social media)? What email sequence will you start sending to your new leads?
Arrange a competition.
Let's say you bet with your friends, and the one who shows the best results will receive a reward.
You can do it with losing weight, with pull ups, with email lists – anything. Just find right people to do it with.
Determine intermediate indicators: plan for the day, for the week, for the month.
Define the "penalty": what happens if you don't reach your goal.
It could be like putting down some money as a commitment contract. Service stickK.com famously offers it helping stick to your goals. If you don't, they will send your money to a charity you do not like.
Alternatively it could be something challenging. Like you would walk around the city center in only your underwear on skis with a poster: "Quit smoking, get up on skis!"

Determine the prize.
If you lose weight by the required amount of kilograms, then you promise to give yourself a ticket to Paris, for example.All these 6 tips will help you turn a potentially boring process into an exciting challenge.
It is advisable to give it more publicity.
Tell your friends about your goals, the final reward and possible penalty. Make a post on Facebook or video on Youtube / Instagram. A good challenge increases your motivation.
Alternatively, hire a coach or find accountability partner. Such "partner in crime" is a precious support in your journey to be more productive. Accomplish more in less time.

Conclusion
Changing or forming new habits can be challenging. However it is possible and worth efforts. By filling your efforts with energy, positive emotions and right technology, you will receive a huge boost of strength to achieve any goal!
If you want to form new habits to become more productive with less stress I'll be happy to help. I am a professional certified coach and helped hundreds of entrepreneurs, managers and students achieve more results in less time. Check out my coaching profile and testimonials on coach.me.
And I constantly challenge myself as well. So I know how hard it could be sometimes. And I know how to help in going through.
If you are looking for a help in your fitness, diet, writing or many other goals I recommend my colleagues – find a coach on coach.me.

Got inspired? Share with friends!
You may also like: