Dmytro Voytko
certified business trainer and productivity coach
Personal productivity. Accelerated learning. Project management.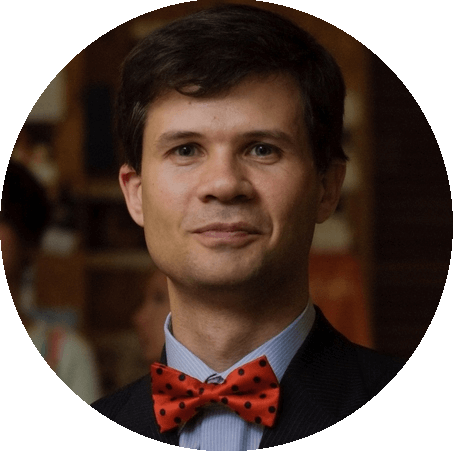 • 15+ years of training and teaching experience.

• 15+ years of IT professional experience in software development, implementation, integration and administration.
• Ability to direct complex projects from concept to fully operational status.
• Goal-oriented individual with strong leadership and motivational attitude.
• Great team player, team builder, coach and mentor.
• Good presentation and negotiation skills.
• Strong communicator with a demonstrated passion for quality, knowledge sharing, leading and managing organizational change initiatives.
• Independent researcher (habits, productivity, running, neuroscience of education).
I'm passionate about working with creative people, exchanging ideas, helping people to discover their potential and realize their talents.
I love travelling and getting to know new places and new people.
Dmytro Voytko's Education:
Odessa National 'I.I. Mecnikov' University, Faculty of Maths, Applied Mathematics, MS (Hons), 1992-1997.
International Institute of Management LINK, Management, 2001.
Spider management technologies Ukraine, Project management, 2002-2004.
Intalev Management Academy, Management, 2004.
Association of Professionals in Business Management, Business management, 2009-2010.
Pucelik Consulting Group, Management, Leadership, 2010.
International Academy for Transformational coaching and Leadership (Jan Ardui), Coaching, 2010.
International Coach Union (Vsevolod Zelenin), Coaching, 2010-2011.
Fuqua School of Business, Duke University, Behavioral Economics, 2013.
Erikson Coaching International, Family coaching, Team coaching, 2011-2013.
My teachers:
Marylin Atkinson, Erickson Coaching International (since 2003)
Frank Robert Pucelik, META International (since 2009)
Jan Ardui, Coaching Academy (2010)
Vsevolod Zelenin, International NLP University (since 2010)
Judith DeLozier, NLPU (2012)
Stephen Gilligan, International Association for Generative Change: IAGC (since 2012)
Contact me
---